Separators for the food and beverage industry
Areas of application of the KMA separators:
dairies * breweries * beverage industry * industry * others on request * plant planning and development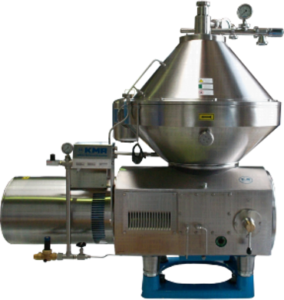 Drive:
According to feed capacity we differentiate separators with different drive types:
Direct drive
Helical gear drive
Belt drive
The separators are driven by a three-phase motor using a frequency converter.
Inlet and Outlet:
A sealed product inlet reduces the air contact of the product. The clarified liquid is discharge by paring discs under pressure (max. discharge pressure 5 bar). To avoid oxygen intake by the product, the separators are manufactured in semi-hermetic or hydro hermetic design.
Separator bowl:
The separators are mounted with a self-cleaning disc bowl, which guarantees a high separation performance and flow optimization in the inlet area. The construction of the separators makes possible a continuous operation i.e., uninterrupted processing of the product to be separated. The separated solids are periodically discharged automatically as required. The regular pre-planned cleaning of the separators in a chemical circulation cleaning (CIP cleaning) ensures the cleanliness of all parts in contact with the product. Thus, without time-consuming totally removed the need of manual cleaning.
Direct drive
800 l/h – 7.500 l/h Installed
power rating: 4,5 – 11 kW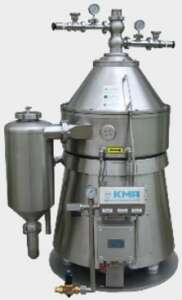 Helical gear drive
8.000 l/h – 30.000 l/h Installed
power rating: 18,5 – 37 kW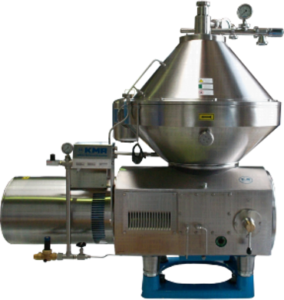 Belt drive
18.000 l/h – 60.000 l/h Installed
power rating: 37 – 55 kW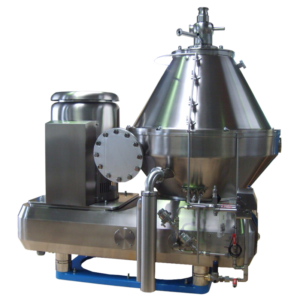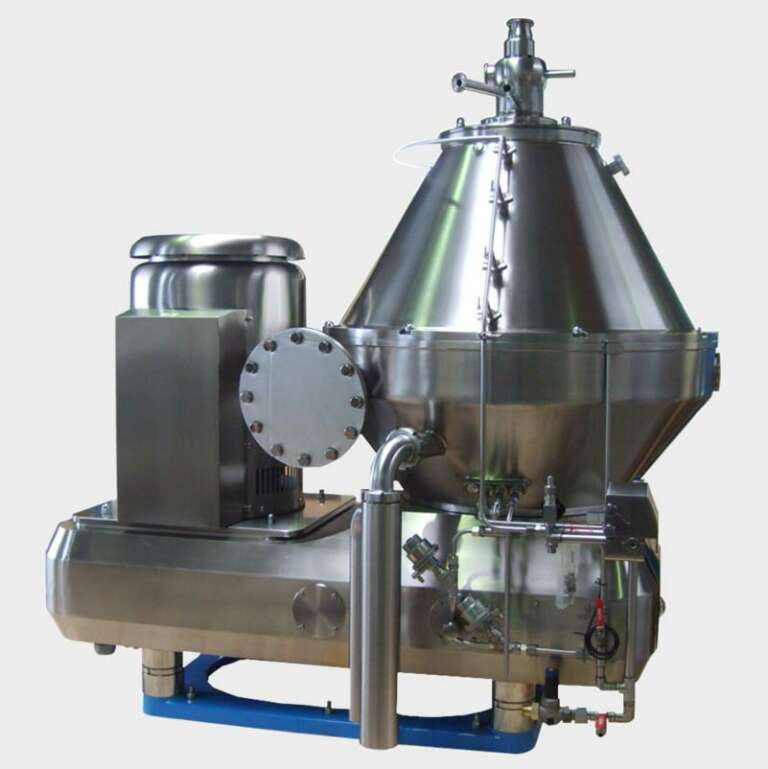 Design KMA-Separators
Bowl:
Self-cleaning disc-type bowl with high separation capacity for full and partial discharge
Inlet and discharge:
Sealed inlet, discharge of the clarified liquid foam-free under pressure in semi-hermetic or