Plates for plate heat exchangers
Spare parts for plate heat exchangers from KMA production
We manufacture and deliver original spare parts for your KMA plate heat exchanger for the following types:
old name
new name
PAP 8, PA 800
PAP 4, PAL 4
PA 41
PAP 5, PA 5PB, PA 5PC, PA 5LC
PA 500
K 10
K 20
K 21
K 40
K 43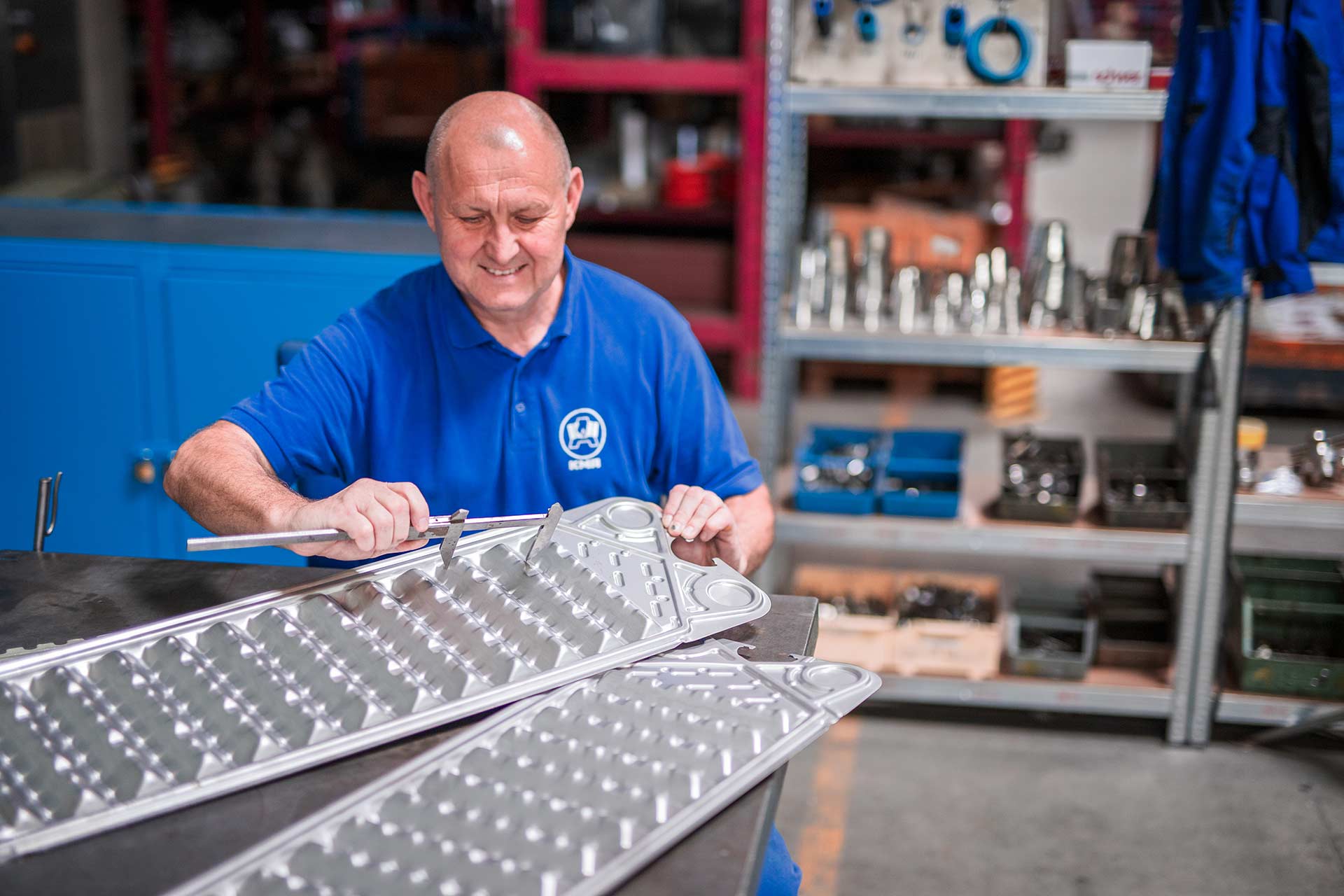 Heat exchanger plates
Whether a complete plate package or individual letter plates as a replacement, in many cases we can offer short delivery times thanks to our spare part stock in our warehouse.
Seals for heat exchanger plates
We supply loose seals or complete seal sets for plate heat exchangers of the K (PA) and KS series.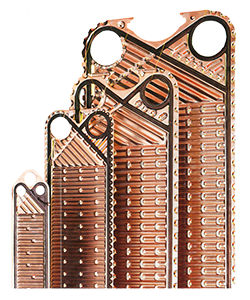 Service of heat exchanger plates
Our services also include the inspection and repair of heat exchanger plates. A quick regeneration process is in the foreground to achieve low heat exchanger downtimes.
Work steps:
Cleaning the heat exchanger plates:
Depending on the type and degree of soiling, the panels are treated in special acid and alkali baths after the seals have been removed
Checking for cracks in the heat exchanger plates:
Each plate is subjected to a crack test to locate all finest hairline cracks and corrosion damage. This will determine the repair or If necessary replacement of the defective plates.
Re-gumming:
The existing seals in the heat exchanger plates are often brittle and cracked if the plate heat exchanger is not used for a long time and can therefore not be used again.
The old seals are removed from the plates and new seals are glued in with special adhesives